OnLine VPX Viewing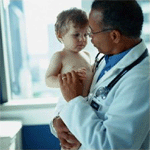 NEXT GENERATION DIAGNOSTICS AT LIGHT SPEED
The ROGAN VPX is the next generation diagnostic and review workstation component of the ROGAN OnLine XS PACS product suite. Configurable in multiple ways, the "View Pro-X(treme)" can be equipped with High Resolution monitors in order to suit the needs of the user. Due to the unique high speed architecture of the ROGAN XS PACS and the combination of off-the-shelf hardware, images are available in milliseconds, making the solution one of the fastest currently available. Speed is essential in PACS and with almost four hundred systems installed, Rogan has proven to be a very reliable partner on the way to a fully digital department or hospital.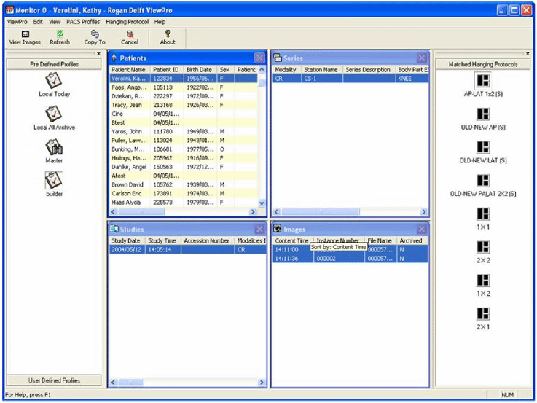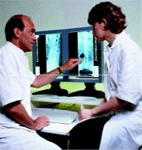 WORKLIST IN EVERYTHING ON LINE (EOL)
The design of specific worklists ("PACS Views") is easy, giving the user a powerful tool for quickly selecting those relevant studies available in the archive. Of course, having a VPX workstation close to the modality gives the user immediate access to all previous patient information, allowing optimization of the study. The EOL (Everything On Line) concept makes auto-routing and prefetching obsolete; studies are available whenever and wherever you need them, immediately.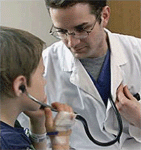 PROVEN INTUITIVE USER INTERFACE
Designed with input from clinical users, the VPX offers a simple user interface based on a Windows Outlook "Look and Feel". The new user interface comes with highly customizable toolbars, and many other configurable items. Using intuitive tool buttons, functions can be automated and simple commands allow studies to be viewed in optimized layouts, thereby improving diagnostic efficiency. All major functionality can be placed under so called "Short Cut Keys", preventing RSI (Repetitive Strain Injury) and speeding up the system.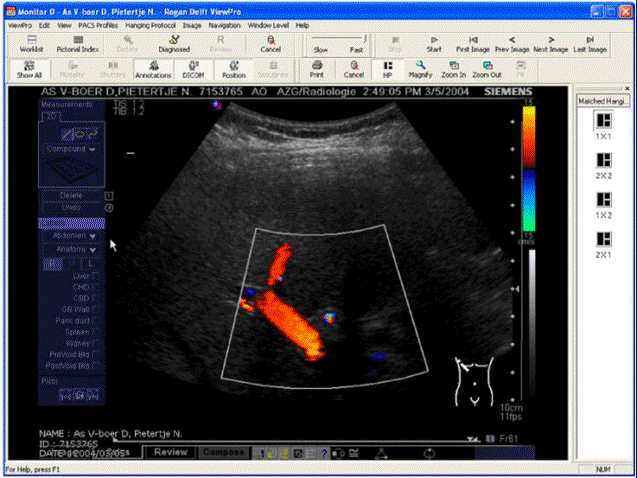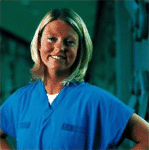 TOOLS AND FUNCTIONALITY THAT REALLY WORK
As you would expect from a High-End next generation workstation, the ROGAN VPX offers a comprehensive list of functions required for diagnostic purposes. Functions are Window/Level, Zoom, Pan, Cine, and Stack mode for MS-CT and MR images, Scout-lines and many more. It is possible to further extend functionality to create Ortho Pro-II, a specialized Orthopaedic workstation (see separate datasheet).
ALWAYS A PERSONAL WORKFLOW AND HANGING PROTOCOLS
When using the ROGAN VPX in a hospital environment, there will be many different users, each with their own specific requirements. The software can be customized for each user, excluding unnecessary features, or prohibiting certain users access to certain functionality. When a user logs on to the system, his personal preferences and settings are automatically presented. Another feature are the customizable Hanging Protocols, allowing the user for creating their way of viewing at image data.
YOUR ENTERPRISE ORTHO & MAMMO SOLUTION
The ROGAN VPX can be extended with a Quality Control, Orthopedic and/or Mammography screening package. These ROGAN VPX modules will become available during 2005. This next generation viewing solution providing all functionality on every level within the enterprise is available within the Pay-Per-Study (PPS) program from Rogan. As such offering the full and unlimited versions of the Rogan software throughout the enterprise. Please contact your Rogan systems integrator for details.
HOSPITAL-WIDE USAGE INCLUDING REMOTE LOCATIONS
ROGAN VPX can support a large number of modalities, making the workstation not only suitable for Radiology, but also for other departments that deal with medical images, such as Pathology, Medical Photography, Endoscopy, Nuclear Medicine etc. Even for demanding applications such as Spiral CT, functional MRI or X-Ray Angiography, ROGAN VPX is capable of displaying large studies (uncompressed!) without any speed related display issues. In short, the View Pro-X is the workhorse for your medical image viewing applications throughout the entire hospital regardless if your hospital has one or multiple locations.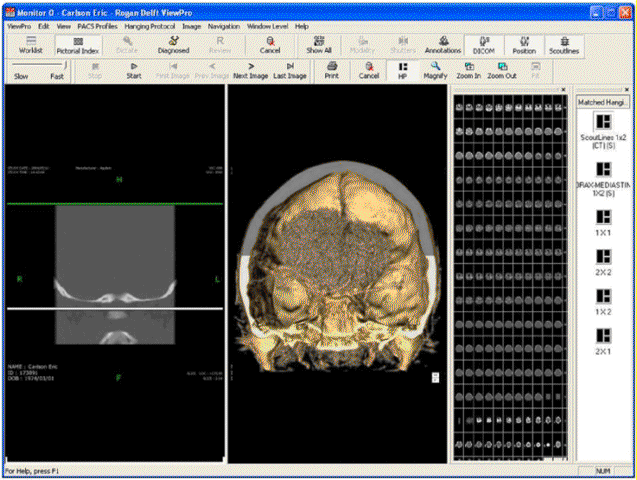 ROGAN ONLINE VPX OFFERS

State-of-the-art technology providing next generation PACS solutions
Patient information always available for optimized workflow
Full options (Excl. 3D, Mammo & Ortho)
Built-in mini-PACS archive
Mini-PACS capabilities
An on-demand growth path for you organization
Improved data management
Affordable with a fast return of investment
A no-budget solution by use of our pay-per-study offering!
Re-use of hardware investments
---
Med Industry Blog
Recent Postings
Nov 8, 2016
"Affordable" Care Act - Isn't. How will it effect the Healthcare Industry
The Affordable Care Act (aka Obamacare) was passed in March of 2010 contrary to the wishes of the general population. The majority of people were not in favor of this program but the Democratic Congress and President Obama found away to get it passed.
Read Full Article
---
May 5, 2016
2016 DIGITAL RADIORAPHY (DR)
The transition away from x-ray film and Computer Radiography (CR) to Digital Radiography (DR) is advancing rapidly. There are a number of reasons DR is quickly becoming the x-ray digital output of choice.
Read Full Article
---
March 31, 2014
How To Plan For Diagnostic Imaging Expansion With Healthcare Programs Being Uncertain
Medical facilities are struggling to determine how to accommodate the uncertainty surrounding our current healthcare dilemma. The Affordable Care Act (ACA) was established to increase the number of people who would be insured to receive healthcare benefits, by as many as 30 million people, thereby increasing demand for diagnostic imaging services.
Read Full Article
---
October 9, 2013
Which C-Arm Should I Buy?
Today you can be faced with many choices when deciding to purchase a mobile c-arm. Although most are appropriate for the majority of procedures, some may be particular good for the procedures you perform. Of course, the first consideration must be financial.
Read Full Article
---
February 8, 2013
DR Digital X-Ray Prices Finally Low Enough To Compete With CR
Direct Digital Radiography (DR) traditionally have been priced so high that only large medical facilities could afford to install them. The alternative for digital x-ray output has been Computer Radiography (CR).
Read Full Article
---
Nov. 23, 2012
Demand For Diagnostic Imaging Systems Growing Rapidly In Africa, The Middle East And Eastern Europe - Will The Systems Be Purchased?
The demand for medical facilities and related diagnostic imaging systems is growing at a tremendous rate. There is a strong need for x-ray and fluoroscopic systems as well as CT, MRI and ultrasound systems.
Read Full Article
---
Aug. 8, 2012
INTERNATIONAL MEDICAL
MARKETS
I recently received an email from a physician in India. He had been residing in the United Kingdom for several years and had returned to his home land. He contacted me because he was interested in developing a new business of selling and supporting pre-owned diagnostic imaging systems to facilities throughout India.
Read Full Article
---
How To Safely Buy Pre-Owned Medical Systems
August 8, 2011
Very often there is a need to acquire additional capability in our health care facilities but there isn't always the funds to purchase a new, full-functioned, state of the art, diagnostic imaging system. Therefore, a decision must be made to determine if the additional services can be shifted to another facility or if it is critical or at least necessary to remain at your facility. The decision usually comes back that it needs to remain and options to accommodate it must be considered.
Read Full Article
---
July 17, 2011
Digital Radiography - Electronic X-Ray - When, Why and How?
It seems like we have crossed the healthcare frontier and the only thing left to conquer is analog or film based x-ray systems. MRI's, CT's, Ultrasound, PET, Bone Densitometry, Mammography and most diagnostic imaging systems output digital data, that is except for Radiography and Fluoroscopy. Most existing systems are still analog and put out either x-ray film and/or analog video. Although most mobile C-arms are now being produced with digital output capability, most existing C-arms, X-ray systems and R/F systems have not yet been upgraded. When you consider that today there are more x-ray studies done than any other modality study, we should concede, we are way overdue in moving to electronic Rad and Fluoro. These upgrades should probably be initiated before all others at medical facilities today.
Read Full Article
---
How To Get The Most From Your Radiology Dollar
June 3, 2011
The decisions are getting harder when we try and determine what our facility should invest in to provide the best patient care. 256 slice CTs, 3.0T MRIs, Digital Mammography, PACS Upgrade, EHR and so on....? We first try and determine our available budget or we are asked to submit a request for funds based upon current and future requirements, local competition and/or physician requirements. It is now necessary to take a long hard look at what is currently being utilized and determine how best to enhance capabilities. You probably begin to bring in vendors to discuss the capabilities of their new systems, as well as potential costs. If you are like many administrators, you immediately get a large blast of reality $$$$$$$. You instantly know that you will be limited to one purchase or less and it's possible funding won't be available for several years. If you are experiencing growth, patient count is increasing, test procedures are on the increase, and avaliable system time is becoming harder and harder to come by, then you know you will need to upgrade Radiology capacity.
Read Full Article
---