eWIX: mini-PACS Service
---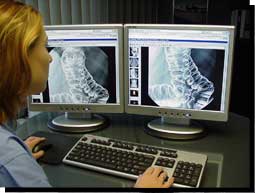 The eWIX: mini-PACS Service is a web-based service that provides medical facilities the opportunity to have instant access to DICOM studies and medical records without an upfront investment in equipment, personnel and training. This service captures DICOM information from your imaging equipment and makes it instantly accessible to your staff. The service provides an excellent solution for managing digital radiology information without the investment that would be needed for a full PACS system.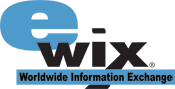 This outsource service also allows you to send paper/film/image files to NCD facilities and have them available at your desktop shortly thereafter. You can have electronic file management for all files without a capital investment, without risk or training. This service is simple to use, easy to deploy and affordable.
To learn more about the eWIX: mini-PACS Service:
---
Cost Calculator
We charge a small monthly fee for storage and access. No need to purchase document management software, viewers, servers, storage, or scanners.
Scanning
Scanning pages up to 8.5" x 14" is no charge.
X-ray film digitizing is based on quantity and turnaround.
Indexing
Indexing (identifying searchable keywords or numbers) is a small one time charge per document
- not necessarily per page
Hosting
Access is a small monthly charge per workstation starting at $20 per user
- based on the number of workstations licensed
- unlimited access, NOT PER CLICK
Storage is charged based on the actual storage used per gigabyte
Contact Us for specific eWIX pricing
---