Eizo Monitors
---
MX300W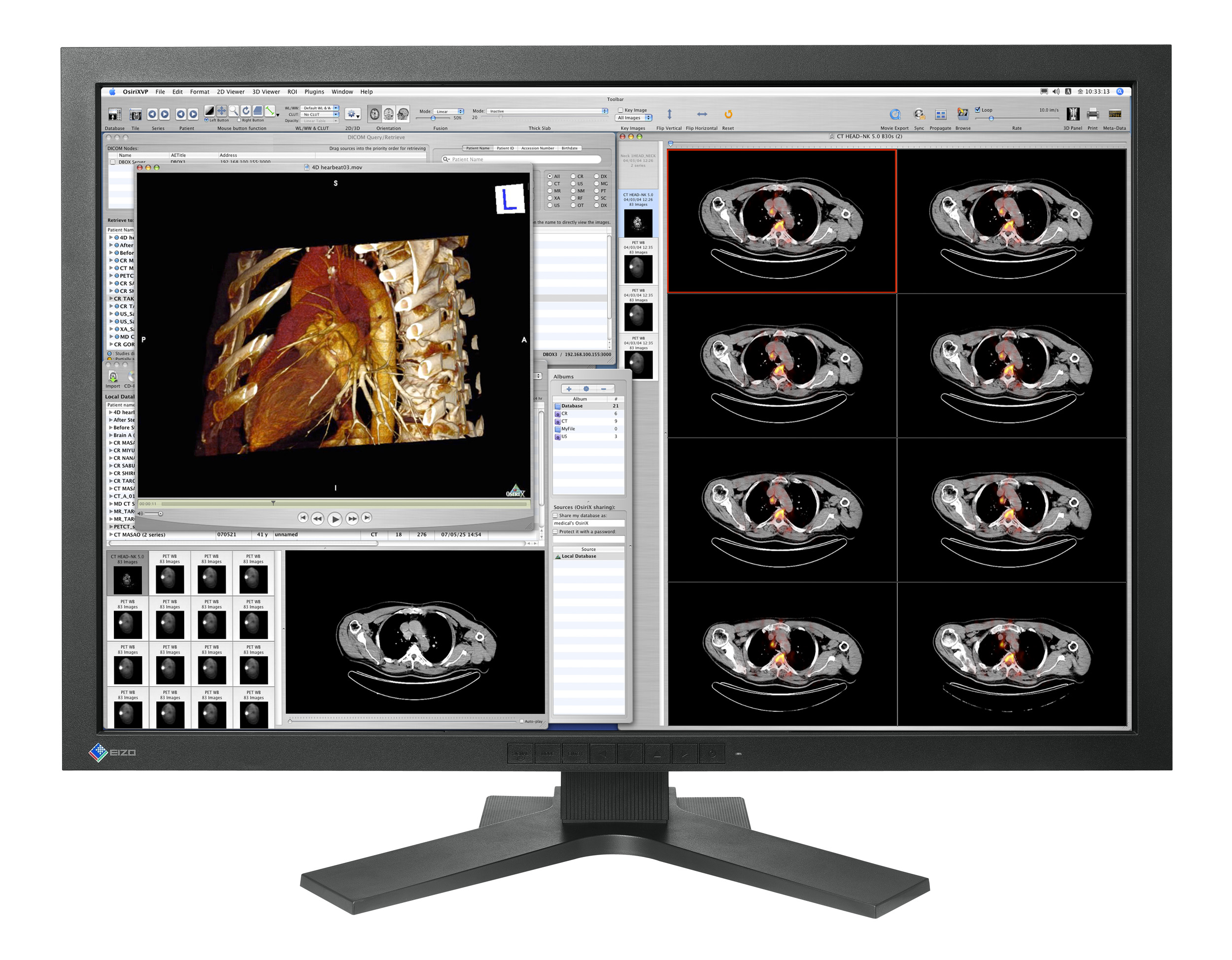 DUE for Brightness Uniformity

The Digital Uniformity Equalizer (DUE) function provides optimum backlight luminance uniformity which is considered difficult to attain due to characteristics of LCD monitors, especially with larger screen sizes.

4 Megapixel Bezel-Less Widescreen

Displaying 4 megapixel information volume on one monitor improves your working efficiency and cost performance. No bezels in between requires less eye movement with less stress as compared with dual 2 MP monitors.

Brightness Stabilization

At startup or upon wakeup, the EIZO patented drift correction function quickly stabilizes the brightness level. In addition, a sensor measures backlight brightness and compensates for brightness fluctuations caused by the ambient temperature and the passage of time. This brightness stabilization function is EIZO patented technology (Japan patent numbers 3171808 and 3193315, US patent number 6188380).

More Comfortable Working Space with Widescreen

With a 16:10 aspect ratio, you can view patient charts and DICOM medical images with no overlap. The increased horizontal space this affords means you can also view whole intestinal images along with the navigation window.

Wide Viewing Angles

Wide Viewing angles with minimal color shift when viewed from the side.

Outstanding Contrast Ratio

Makes images on dark backgrounds appear more vivid, brings out the subtle differences in similar shades of color, and ensures that colors retain their richness even in brightly lit rooms.

Calibration Mode Selection

Selectable with the front panel buttons, the CAL Switch function allows for various calibration modes of different modalities such as CR, CT, and endoscope images. Furthermore, auto mode settings can be made with the Auto CAL Switch function.

Portrait Mode Support

90° pivot for portrait mode gives you versatility with images or applications requiring more vertical viewing space. Graphics board that supports portrait mode required.

Backlight Saver with Viewer Application

By setting the Backlight Saver function to operate with viewer application, the monitor's backlight is on while the viewer is being used and the backlight is off while the viewer is not being used.

Backlight Saver with Screen Saver

With ScreenManager Pro for Medical utility software installed, the Backlight Saver function turns off the monitor's backlight when the screen saver is activated, and turns it on again when the computer comes out of screen saver mode. This function helps to reduce power consumption when the monitor is used for a prolonged period of time.

RadiCS LE Quality Control Software Included

The bundled RadiCS LE quality control software comes with a Status Analyzer function which observes the monitor's status. When the self-diagnosis function detects a change in luminance, a warning icon appears on the desktop taskbar enabling prompt detection and correction. This reduces the time spent administering to the monitor.

Ergonomic Design

Narrow bezels require less eye movement in a multi-panel environment. The height and pivot adjustable stand offers added flexibility and viewing comfort.

Customer Assurance

Meets the strictest medical, safety and EMC emissions standards including TÜV/GM, UL60601-1, CE, CB, CSA C22.2 No.601-1, VCCI, and FCC.

Full 5-Year Warranty

EIZO and its authorized distributors offer a five-year limited warranty.

Clip-On Swing Sensor

Once attached to the top of the monitor, the Clip-On Swing Sensor G1 (sold separately) can remain in place and is ready for use. This saves the time and trouble of attaching and removing it when performing quality control tasks.

More Precise Calibration with UX1 Sensor

By using the UX1 sensor (sold separately) with the bundled RadiCS LE software, more precise calibration compliant with the DICOM Part 14 standard can be performed.

Centralized Management of All Monitors

RadiNET Pro (sold separately) enables centralized management of calibration tasks, history data of multiple RadiCS clients via a network, and remote QC functions.

Monitor Quality Control Standards Compliance

Quality control tool RadiCS UX1 (sold separately) enables you to perform basic quality checks necessary for clinical review monitors. In addition, high-performance calibration compliant with the DICOM Part 14 standard corrects the fluctuation in monitor quality.
---
Specifications
| | |
| --- | --- |
| Model Variations | MX300W: without Panel Protector |
| | MX300W-C: with Panel Protector |
| Cabinet Color | Black |
| Panel | TFT Color LCD Panel (VA) |
| Active Display Size (H x V) | 641.3 x 400.8 mm |
| Viewable Image Size | Diagonal: 756 mm |
| Native Resolution | 2560 x 1600 |
| Pixel Pitch | 0.2505 x 0.2505 mm |
| Display Colors | 16.77 million from a palette of 1.06 billion colors |
| Viewing Angles (H, V) | 178°,178° |
| Brightness | MX300W: 300 cd/m2 (typical) |
| | MX300W-C: 265 cd/m2 (typical) |
| Contrast Ratio: | 1000:1(typical) |
| On/Off Response | 12 ms (typical) |
| Midtone Response Time | 6 ms (typical) |
| Scanning Frequency (H,V) | 31 - 100 kHz, 25.5-61 Hz (VGA Text: 69-71 Hz) |
| | Frame synchronous mode: 59 - 61 Hz |
| Dot Clock | Digital: 269 MHz |
| Input Signals | DVI Standard 1.0 |
| Input Terminal | DVI-D 24pin x 2 (Dual Link supported by Signal 1 only) |
| USB Ports | 1 upstream, 2 downstream |
| USB Standard | Standard Rev. 2.0 |
| Power Requirements | AC 100 - 120 V, 200 - 240 V: 50 / 60 Hz |
| Power Consumption | 170 watts |
| Power Save Mode | Less than 2 watts |
| Sensor | Backlight Sensor |
| Power Management | Digital: DVI DMPM, Analog: VESA DPMS |
| OSD Languages | English, German, French, Italian, Japanese, |
| | Simplified Chinese, Spanish, Swedish, Traditional |
| | Chinese |
| Tilt / Swivel | ° 40°Up, 0°Down 35° Right, 35°Left |
| Net Weight | With Stand: MX300W 15.7 kg / MX300W-C 16.4 kg |
| | Without Stand: MX300W 11.2 kg / MX300W-C 11.9 kg |
| Hole Spacing | VESA Standard 100 x 100mm |
| Certifications and | TÜ;V/GM(EN60601-1), CE (Medical Device |
| Standards | Directive), CB (IEC60601-1),CTÜ;Vus(UL60601-1 |
| | CSA-C22.2 No.601-1), FCC-B, Canadian ICES- |
| | 003-B, c-Tick, FDA 510(k)², VCCI-B, EIZO Eco |
| | Products 2006, RoHS |
| Supplied Accessories | AC Power Cord, Dual Link signal cable (DVI-D ~ |
| | DVI-D), signal cable (DVI-D ~ DVI-D), USB cable, |
| | EIZO LCD Utility Disk (user's manual, RadiCS LE, |
| | ScreenManager Pro for Medical), ScreenCleaner |
| | (MX300W-C only), warranty card |
| Warranty | Five Years |
| ¹Average response time | measured between each grayscale level of 31, 63, 95, 127, 159, 191, and 223 |
| ²Display of mammography images for diagnosis is not supported. | |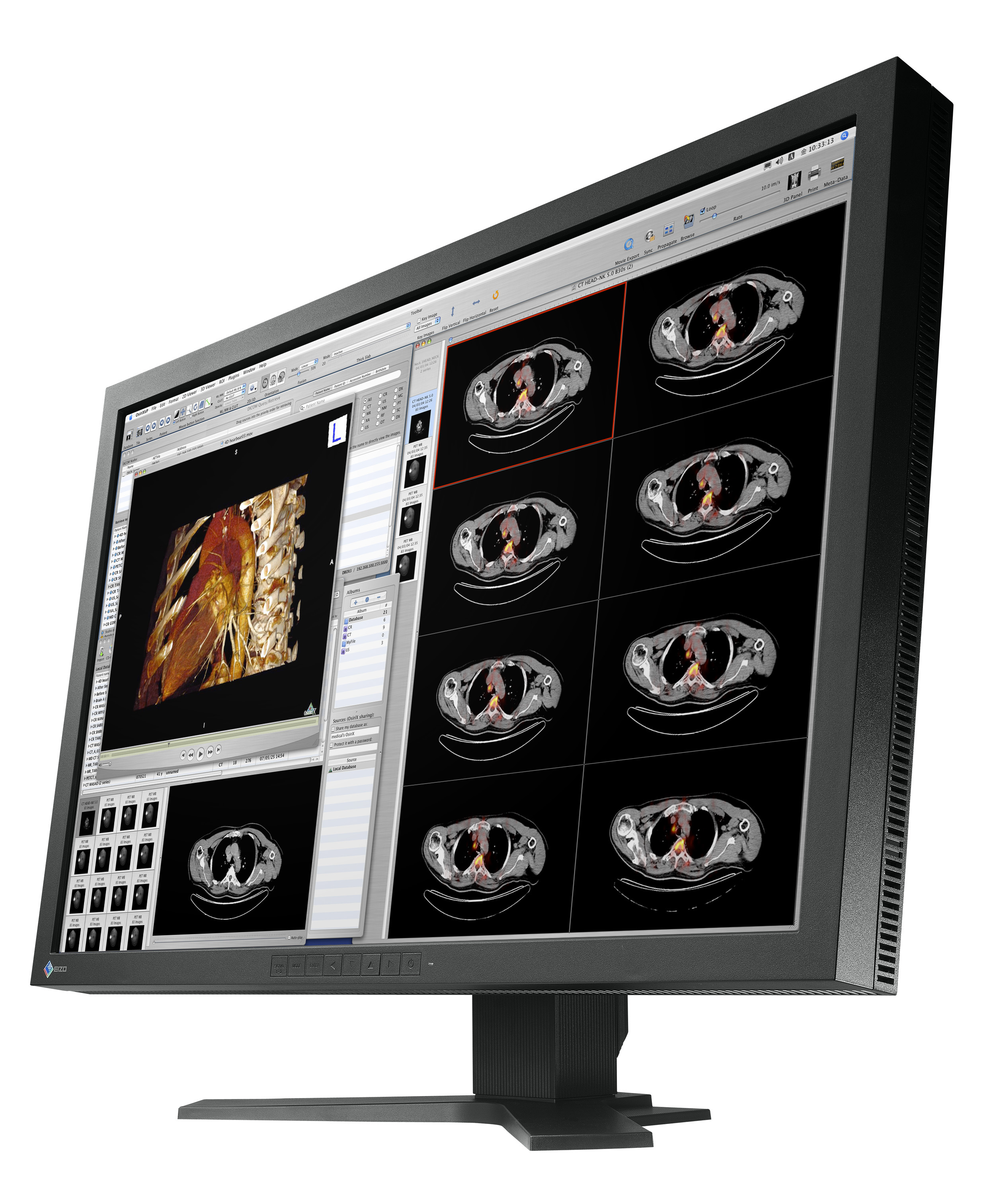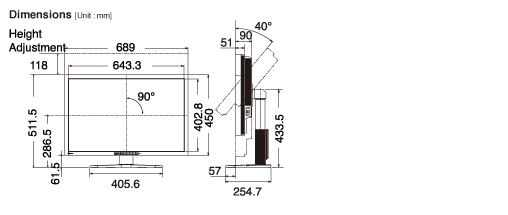 ---
Med Industry Blog
Recent Postings
Nov 8, 2016
"Affordable" Care Act - Isn't. How will it effect the Healthcare Industry
The Affordable Care Act (aka Obamacare) was passed in March of 2010 contrary to the wishes of the general population. The majority of people were not in favor of this program but the Democratic Congress and President Obama found away to get it passed.
Read Full Article
---
May 5, 2016
2016 DIGITAL RADIORAPHY (DR)
The transition away from x-ray film and Computer Radiography (CR) to Digital Radiography (DR) is advancing rapidly. There are a number of reasons DR is quickly becoming the x-ray digital output of choice.
Read Full Article
---
March 31, 2014
How To Plan For Diagnostic Imaging Expansion With Healthcare Programs Being Uncertain
Medical facilities are struggling to determine how to accommodate the uncertainty surrounding our current healthcare dilemma. The Affordable Care Act (ACA) was established to increase the number of people who would be insured to receive healthcare benefits, by as many as 30 million people, thereby increasing demand for diagnostic imaging services.
Read Full Article
---
October 9, 2013
Which C-Arm Should I Buy?
Today you can be faced with many choices when deciding to purchase a mobile c-arm. Although most are appropriate for the majority of procedures, some may be particular good for the procedures you perform. Of course, the first consideration must be financial.
Read Full Article
---
February 8, 2013
DR Digital X-Ray Prices Finally Low Enough To Compete With CR
Direct Digital Radiography (DR) traditionally have been priced so high that only large medical facilities could afford to install them. The alternative for digital x-ray output has been Computer Radiography (CR).
Read Full Article
---
Nov. 23, 2012
Demand For Diagnostic Imaging Systems Growing Rapidly In Africa, The Middle East And Eastern Europe - Will The Systems Be Purchased?
The demand for medical facilities and related diagnostic imaging systems is growing at a tremendous rate. There is a strong need for x-ray and fluoroscopic systems as well as CT, MRI and ultrasound systems.
Read Full Article
---
Aug. 8, 2012
INTERNATIONAL MEDICAL
MARKETS
I recently received an email from a physician in India. He had been residing in the United Kingdom for several years and had returned to his home land. He contacted me because he was interested in developing a new business of selling and supporting pre-owned diagnostic imaging systems to facilities throughout India.
Read Full Article
---
How To Safely Buy Pre-Owned Medical Systems
August 8, 2011
Very often there is a need to acquire additional capability in our health care facilities but there isn't always the funds to purchase a new, full-functioned, state of the art, diagnostic imaging system. Therefore, a decision must be made to determine if the additional services can be shifted to another facility or if it is critical or at least necessary to remain at your facility. The decision usually comes back that it needs to remain and options to accommodate it must be considered.
Read Full Article
---
July 17, 2011
Digital Radiography - Electronic X-Ray - When, Why and How?
It seems like we have crossed the healthcare frontier and the only thing left to conquer is analog or film based x-ray systems. MRI's, CT's, Ultrasound, PET, Bone Densitometry, Mammography and most diagnostic imaging systems output digital data, that is except for Radiography and Fluoroscopy. Most existing systems are still analog and put out either x-ray film and/or analog video. Although most mobile C-arms are now being produced with digital output capability, most existing C-arms, X-ray systems and R/F systems have not yet been upgraded. When you consider that today there are more x-ray studies done than any other modality study, we should concede, we are way overdue in moving to electronic Rad and Fluoro. These upgrades should probably be initiated before all others at medical facilities today.
Read Full Article
---
How To Get The Most From Your Radiology Dollar
June 3, 2011
The decisions are getting harder when we try and determine what our facility should invest in to provide the best patient care. 256 slice CTs, 3.0T MRIs, Digital Mammography, PACS Upgrade, EHR and so on....? We first try and determine our available budget or we are asked to submit a request for funds based upon current and future requirements, local competition and/or physician requirements. It is now necessary to take a long hard look at what is currently being utilized and determine how best to enhance capabilities. You probably begin to bring in vendors to discuss the capabilities of their new systems, as well as potential costs. If you are like many administrators, you immediately get a large blast of reality $$$$$$$. You instantly know that you will be limited to one purchase or less and it's possible funding won't be available for several years. If you are experiencing growth, patient count is increasing, test procedures are on the increase, and avaliable system time is becoming harder and harder to come by, then you know you will need to upgrade Radiology capacity.
Read Full Article
---